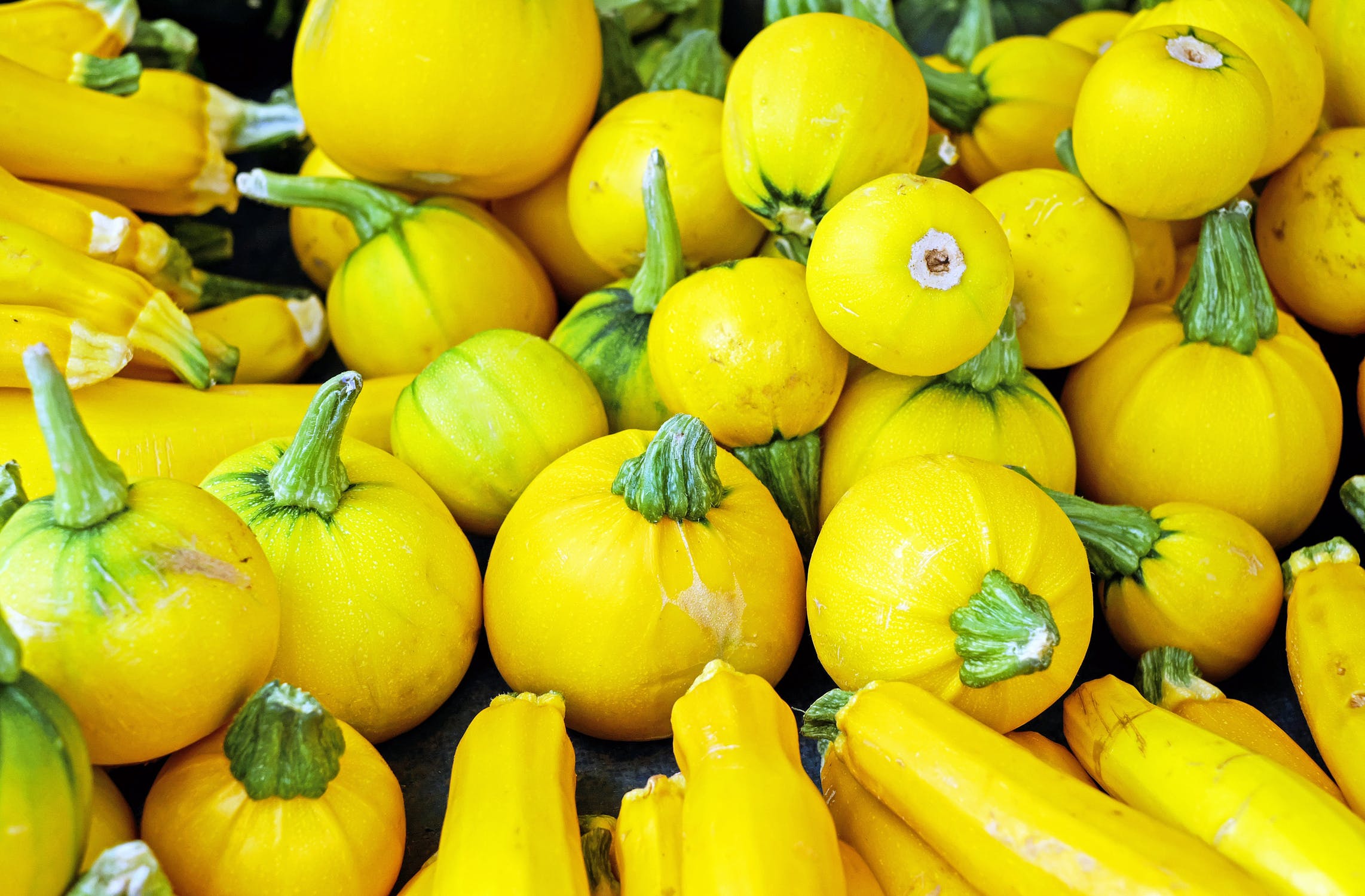 22 Jan

Frugal Recipes – What to do with Summer Squash

I have an abundance of yellow squash, and I want none of it to go to waste, so I have several recipes that I am going to use to cook it all. The first one that I have made is based on this recipe, however, as I do with all base recipes, I have added other things, and made it my own. I doubled the base recipe to make two pies and here is how I made mine:


Summer Squash Pie

Ingredients
2 unbaked pastry shell (9 inches)
2 egg, lightly beaten
10 C. sliced yellow summer squash (1/4 inch slices)
1 onion, chopped
2 tsp. vegetable oil
1 tsp. salt
1 tsp. dried thyme
½ tsp. garlic powder
½ tsp. paprika
½ tsp. pepper
3 large tomato, sliced
2 C. (4 ounces) shredded cheddar
1½ C. mayonnaise
Instructions
Line unpricked pastry shell with a double thickness of heavy-duty foil. Bake at 450° for 5 minutes. Remove foil; brush lightly with egg. Bake 5 minutes longer. Remove to a wire rack; reduce heat to 350°
In a large nonstick skillet, saute onion and yellow squash in oil for 10 minutes or until very tender. Sprinkle with seasonings; spoon into pastry shell. Top with tomatoes. Combine the cheese and mayonnaise; spread over the top.
Bake at 350° for 25 minutes or until golden brown.
I froze both of my pies for reheating at a later time.